State Employee Health Insurance
February 20, 2002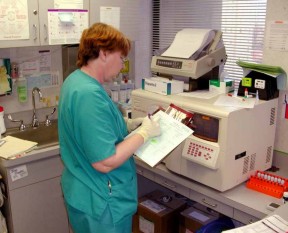 Major Findings:
A variety of factors have contributed to a general rise in health insurance costs, including an aging population, prescription drug use, technological advances, market consolidation, and a "backlash" against managed care.

Despite using managed care and managed competition to help control the costs of its employee health insurance program, the State of Minnesota has seen its insurance premiums rise more rapidly than national averages in the late 1990s.

The state has paid a higher share of insurance premiums than most other employers and, until 2002, did not use employee co-pays, deductibles, and co-insurance as extensively as others.

The state's new health plan, the Minnesota Advantage Health Plan, incorporates needed changes in the design of health benefits for state employees that should help reduce anticipated increases in health care costs, but the extent of cost savings from the new plan is uncertain.

The Department of Employee Relations relies too much on its consultant to provide certain basic information about its insurance program that should be maintained in department files and readily available to policy makers.
Key Recommendations:
The Department of Employee Relations should monitor and evaluate the Minnesota Advantage Health Plan over the next two years, paying special attention to employee and provider incentives to control costs.

The department should develop a more comprehensive description of consultant duties and required work products in its contracts, and document and retain evidence supporting key decisions pertinent to the insurance program in agency files.
Report Summary
Concerned about rising health care costs, the State of Minnesota negotiated significant changes in the way state employee health insurance benefits are structured for 2002. Although the new plan, known as the Minnesota Advantage Health Plan, is still built around managed care and managed competition concepts, it introduces new cost-control incentives for health care providers and significantly expands cost-control incentives for state employees.
The State Must Negotiate Health Benefits With Its Public Employee Unions
State law requires that the state meet and negotiate with its public employee unions on the terms and conditions of employment, including health insurance benefits. Although each of the state's 17 bargaining units negotiates a different contract with the state, insurance benefits are generally the same. The Department of Employee Relations extends the same benefits to executive branch employees who are not represented by a union, and the legislative and judicial branches of government generally follow suit. The department estimates that it will cost approximately $316 million to administer and provide health insurance benefits to the state's 118,000 current and retired employees and their dependents in 2002.
The State Has Used Managed Care and Managed Competition to Help Control Costs
Since 1990, all state employees have been enrolled in managed care health plans, most often in health maintenance organization (HMO) plans. Managed care plans typically have administrative mechanisms that monitor and authorize the use of services at both the member and provider levels.
Consistent with the principles of managed competition, the state has generally offered a choice of plans to state employees. From 1991 through 2001, the state offered five to seven plans each year, with each plan generally providing the same benefits. In addition, the state makes a fixed contribution toward insurance premiums that encourages employees to choose low-cost plans.
As With Most Employers, Insurance Premiums For State Government Began to Rise Sharply in 1998
Due to a variety of factors, including an aging population, increasing prescription drug use, technological advances, market consolidation, and a general "backlash" against managed care, health care premiums for state employees began to rise sharply in 1998, increasing 23 percent in 2000 and 18 percent in 2001. Employers both nationwide and statewide experienced a similar trend in premiums, although premiums for the State of Minnesota have generally increased at a faster rate than they have nationally.
The state appears to have been no more or less successful than other employers in controlling or addressing rising costs. But unlike other employers, the state has not previously passed rising costs on to employees either by increasing employees' shares of the premiums or by introducing additional cost-sharing mechanisms.
Minnesota Advantage Incorporates Some Needed Changes in How Health Insurance Benefits Are Structured
"The Minnesota Advantage Health Plan introduces some significant changes that should help control rising costs. The new plan uses a well-known "risk adjustment" methodology that allows the department to examine how costs for treating the same type of patient varies across individual groups of providers. To encourage providers to compete with one another, the department classified providers into three levels using risk-adjusted costs. To encourage employees to select low-cost providers and to decrease unnecessary utilization, the state significantly expanded requirements for co-pays, deductibles, and co-insurance. Employees who choose providers in lower cost levels face lower out-of-pocket expenses than those who choose providers in higher levels. Finally, to allow employees the option of changing providers throughout the year, all health plans now have the same premiums for individual and family coverage respectively. The state continues to pay 100 percent of the premium for individual coverage and 90 percent for dependent coverage.
The Extent of Cost Savings From Minnesota Advantage Is Uncertain
The Department of Employee Relations estimates that Minnesota Advantage could reduce anticipated total health care costs by $25 million over the next two years—about 3 percent of total expenditures. The department estimates that the state could spend about $5 million less each year under Minnesota Advantage, while employees could spend about $1 million less in 2002 and $14 million less in 2003.
But there are several reasons why the extent of cost savings under the new plan is uncertain. First, the estimates depend on how accurately the department has projected what costs would have been had the state not changed its insurance program. Although the department assumed that 5 percent of employees would move to lower cost providers to save money under Minnesota Advantage, the department did not consider that some employees might have moved to lower cost health plans under the status quo.
Second, several factors may weaken the new plan's employee and provider incentives to control costs further. For example, state employees may not make up a large enough share of some providers' patient caseload to motivate price competition, and some areas of the state have only one provider or are dominated by a large provider. Also, about 69 percent of employees and 53 percent of providers are already in the lowest cost level. Finally, the department re-assigned many higher cost providers to the lowest level without changing their costs to ensure that employees have access to a low cost provider in all parts of the state.
Third, the department had problems providing accurate, reliable data concerning the state employee insurance program, and the department's estimates on cost savings have not been independently verified. The department needs to monitor and evaluate Minnesota Advantage over the next two years, paying special attention to issues related to provider and employee incentives to control costs.
The State Has Already Adopted Several Cost Control Mechanisms
While employers nationwide are searching for innovative plan designs, the available options are limited. Three commonly discussed options that the state has not already implemented—innovative co-pay tiering, contract "carve-outs," and certain types of defined contribution plans—do not appear to be feasible options for significant cost control at this time. The state has already implemented the most widely used defined contribution approaches: a fixed-dollar contribution and flexible spending accounts. The department should monitor other employers' experiences with various plan designs.
Likewise, the Department of Employee Relations has recently implemented various administrative tools that research suggests may be effective in helping to control health care costs. Some of these mechanisms are designed to help keep the state employee insurance fund solvent and health plan administrative costs low.
Other mechanisms hold health plan carriers accountable for tracking costs and quality and reporting that information to the state. For example, administrative costs, including department expenses, were approximately $30.5 million in 2000—about 9 percent of employee premiums in 2000. Private consultant fees to help design Minnesota Advantage, explain how it works, maintain a data warehouse, and negotiate carrier contracts accounted for nearly $1 million of administrative costs.
Despite efforts by the state to implement many of the available alternatives to control costs, the state can anticipate sizable cost increases in future years. While the industry is beginning to explore new innovations to limit cost increases, many of the cost-control issues relate to broader health care policy considerations that cannot be addressed by the department in isolation. Significant innovation in the Minnesota market is likely to require a coalition representing the state's full purchasing power—including other publicly financed health care programs—and a willingness to consider policy reform.
Summary of Agency Response:
In a memorandum dated February 8, 2002, David Haugen, Assistant Commissioner of the Department of Employee Relations, said, "While we agree in large part with the majority of the report, there are a number of points that we feel would benefit from further clarification, elaboration, or change in emphasis." The department agreed that there is inherent uncertainty in any estimate of cost savings under Minnesota Advantage, but "the report fails to note or appropriately emphasize several key points." "Continuing the status quo employee health insurance program was no longer an option" and "prospects for cost savings under Advantage were much more certain than continuing the status quo." Also, "the potential of Advantage has already been shown in practice" in that a number of care delivery systems have reduced their reimbursement rates. The department agreed with the report's recommendation to monitor and evaluate Minnesota Advantage over the next two years.
The department wrote that some of the report's cost containment strategies "do not receive a balanced, critical evaluation" and "while they may be of interest conceptually, it is important to consider them carefully and cautiously before adopting or implementing them." The department noted that the study was conducted in "one of the most unique and challenging" periods in its history and that the department "worked actively to assist the study as effectively as possible, making staff, consultants, and information resources available." Regarding the department's relationship with its consultant, the Assistant Commissioner noted that the consultant has "provided not only the technical expertise and capabilities" to process claims data, but "also an important added confidentiality safeguard." But the department "is continuing to improve the level of documentation, both as indicated for contracts, and for all other vendor and consulting work as well."
More Information
The Program Evaluation Division was directed to conduct this study by the Legislative Audit Commission in May 2001. For a copy of the full report, entitled "State Employee Health Insurance (02-06)", 118 pp., published on February 20, 2002, please call 651/296-4708, e-mail Legislative.Auditor@state.mn.us, write to Office of the Legislative Auditor, Room 140, 658 Cedar St., St. Paul, MN 55155, or go to the webpage featuring the report. Staff who worked on this project were Jo Vos (project manager), Valerie Bombach, and Stephanie Lenhart.