Community Supervision of Sex Offenders
January 2005
Major Findings: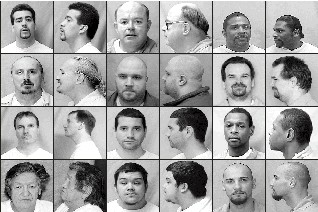 Minnesota has a complex, multi-agency structure for community supervision of sex offenders, with many variations among agencies' supervision practices and limited state-level coordination (p. 11).

Specialized sex offender agents supervise a majority of adult offenders, and this recent development is a strength of Minnesota's approach. However, caseloads of specialized agents are somewhat larger than originally intended (pp. 34, 37).

The Intensive Supervised Release program provides close surveillance of certain sex offenders recently released from prison. But most sex offenders under correctional supervision receive much more limited scrutiny, typically with infrequent home visits (pp. 42, 45).

Community-based sex offender treatment programs are inadequately funded, regulated, and evaluated. Also, local corrections officials think that more sex offenders should participate in prison-based treatment programs prior to their release (pp. 71-81).

State budget constraints have limited the use of halfway houses for released prisoners, even though community corrections directors think that improved transitional housing after prison should be a central part of the state's efforts to protect the public from sex offenders (p. 95).

In some parts of Minnesota, state-required sex offender assessments have not been conducted prior to sentencing (p. 63).

Also, courts have referred few repeat sex offenders to the state security hospital for state-required assessments (p. 65).
Key Recommendations
The Legislature should:
Require the development of more consistent statewide policies for sex offender supervision (p. 91);

Authorize external review of supervision practices (p. 93);

Consider additional funding for community-based assessment, treatment, housing, and supervision of sex offenders (p. 102);

Require statewide rules for sex offender treatment programs and polygraph administration (pp. 54, 74);

Require sex offenders to disclose certain temporary changes in their living arrangements (p. 107); Require corrections agencies to inform child protection agencies before authorizing sex offenders to live with children (p. 105); and

Require the Department of Corrections to collect additional information on sex offender treatment participation and outcomes (p. 88).
Report Summary
In June 2004, about 7,000 adults living in Minnesota communities were registered with the Bureau of Criminal Apprehension as "predatory offenders" due to crimes (mainly sex offenses) committed as adults. About 4,500 adults were under the supervision of state or county corrections agents for a sex offense. This included persons on "supervised release" from prison, as well as persons sentenced to probation.
Since 1996, Minnesota state law has required "community notification" regarding sex offenders released from prison. The law requires widespread notification for "Level III" offenders—those deemed most likely to reoffend—and these offenders comprise about 2 percent of the registered adult sex offenders living in Minnesota communities. The law requires lesser notification for Level I and II offenders, who comprise another 25 percent of the registered adult offenders. However, most sex offenders in Minnesota communities have been sentenced to probation, not prison—and, thus, they are not subject to community notification requirements under existing law.
Offender Supervision Practices Should Be Enhanced, Coordinated
Minnesota has implemented stricter prison sentences for sex offenders in recent years. Nevertheless, community supervision of non-incarcerated offenders is still an important part of the state's efforts to protect the public. Seventeen state and county agencies supervise adult, felony-level sex offenders in Minnesota, and 42 agencies supervise juvenile sex offenders. Few statewide policies address the nature of the supervision, and agencies have adopted a variety of policies and practices.
Nationally, there is a general consensus that it is a "best practice" for corrections agencies to have agents with specialized training in sex offender supervision and for these agents to have caseloads that consist largely of sex offenders. We estimated that, as of June 2004, 65 percent of Minnesota's adult, felony-level sex offenders under correctional supervision were assigned to such "specialized" sex offender agents. Another 7 percent were assigned to Intensive Supervised Release agents, who supervise certain high-risk offenders recently released from prison, and 28 percent were assigned to regular, non-specialized corrections agents.
Offenders assigned to Intensive Supervised Release tend to have frequent contacts with their agents. In a sample of cases we reviewed, Intensive Supervised Release agents annually conducted a median of 70 home visits and 35 other face-to-face meetings per sex offender. However, state Intensive Supervised Release funding has not been sufficient to cover all offenders needing this type of close scrutiny in all parts of the state. Offenders who comply with supervision requirements typically remain on Intensive Supervised Release for a year after their release from prison, and then they are reassigned to less intensive supervision.
Sex offenders who are not on Intensive Supervised Release have much less frequent meetings with their agents, particularly home visits. For example, our case reviews indicated that the median number of home visits for these offenders ranged from 0 to 3 visits annually, depending on their supervision level. Supervising agencies each set their own standards for the minimum number of agent-offender contacts, but many offenders were not seen as often as the standards required. While it makes sense for agencies to vary their supervision practices depending on the risks posed by individual offenders, we think there is a general need for more home visits of sex offenders—to help detect deception, hold offenders accountable, and monitor changes in offenders' behaviors. Likewise, in a statewide survey, most directors of community-based corrections agencies said they would like to see additional unannounced home visits, agent surveillance activities, polygraphs, and monitoring of offenders' computer use.
There are no national standards for the optimum caseload size of agents who supervise sex offenders, but the Legislature has provided funding in recent years to reduce the caseloads of specialized agents. On average, specialized sex offender agents supervised 45 offenders in June 2004, which was somewhat above the targets of 35 to 40 suggested by the Legislature and Minnesota Department of Corrections (DOC).
The Legislature should require development of statewide sex offender supervision policies by DOC or, alternatively, a state sex offender policy board (such as the one recommended by the Governor's recent sex offender commission). A working group of state and local corrections officials should advise DOC or the board on these policies. Examples of possible statewide policies include minimum levels of agent contact with offenders under supervision, or model language regarding the restrictions and supervision requirements that could be placed on sex offenders in court sentences. In addition, we think that the supervision practices of individual agencies need periodic scrutiny, and we recommend that the Legislature require DOC (or a sex offender policy board) to establish a process for independent reviews by state and/or local staff.
More Offenders Need Treatment in Prison and Community Programs
Directors of community-based corrections agencies expressed frustration that more sex offenders do not complete or participate in treatment while in prison. These agencies assume responsibility (and potentially costs) for untreated offenders after their release. We recommend that DOC report to the 2006 Legislature on options for increasing the participation of sex offenders in prison-based treatment, including possible funding needs and options for treating sex offenders who enter prison with short periods of time remaining on their sentences.
There are also significant weaknesses in community-based sex offender treatment. According to state law, DOC must provide for sex offender programming or aftercare when it is required by DOC at the time of an offender's release from prison. But DOC usually does not specify in detail the types of community-based "programming" that offenders must complete. In addition, there are no state rules that define or regulate outpatient sex offender "treatment." Directors of agencies that supervise the large majority of Minnesota's sex offenders released from prison rated the availability of community-based treatment for these offenders as "poor" or "fair." Adjusted for inflation, state spending for community-based sex offender treatment in fiscal year 2004 was at its lowest point in recent years.
The Legislature and DOC should ensure that there is sufficient funding for community-based treatment, particularly for offenders released from prison. This may require additional money, different administrative methods of allocating funding, or both. DOC should also collect comprehensive data on offenders who enter community-based sex offender treatment programs, and it should periodically track post-treatment offender outcomes.
In addition, there are weaknesses in assessment practices for sex offenders who are not sentenced to prison. State law requires these convicted sex offenders to undergo specialized assessments, partly to determine their treatment needs. DOC provided partial state reimbursement of such assessments until 2003. Since the discontinuation of these reimbursements, however, some assessments have not been completed until well after offenders have been sentenced—potentially delaying treatment and hindering correctional supervision. Also, courts have not referred many repeat sex offenders for assessment to the Minnesota state security hospital, contrary to state law.
Housing and Funding Issues Need Legislative Attention
State and local corrections agencies share responsibility for helping offenders find suitable housing after their release from prison. State-funded halfway houses help ex-prisoners find permanent work and housing over a two-month period, and sex offenders have occupied most of the beds in these facilities. But state spending for halfway house placements in fiscal year 2004 was about one-third the spending level of two years earlier. In a survey we conducted, 70 percent of community corrections directors said that finding suitable housing for sex offenders released from prison was "very difficult" in the past two years, and none said there were sufficient halfway house placements to meet their agencies' needs. Most directors said that increasing the availability of temporary housing for ex-prisoners was a top priority for improving the public's safety from sex offenders in the community.
Sex offenders under the correctional supervision of one agency sometimes seek housing arrangements in other jurisdictions. Because the "receiving" jurisdiction might eventually assume responsibility for supervising an offender who moves to that jurisdiction, we think it should be consulted about such moves. State law should require the supervising agency to notify the "receiving" agency of a pending move and initiate a transfer request. In addition, the Legislature should amend state laws to provide more protection for potential victims of sex offenders. The law should require that corrections agencies inform child protection agencies before authorizing sex offenders to live in a household with children. Also, sex offenders should be required to disclose to their agents any temporary residences in care facilities, such as hospitals or nursing homes, and such facilities should receive notifications prior to admission decisions, when possible.
Our report offers no recommendations regarding the "right" level of funding for various activities related to sex offender supervision. However, we think there are strong arguments for increased state investment in activities that are state-mandated, such as pre-sentence sex offender assessments and treatment for released prisoners. In addition, we think that public safety might be enhanced by improving temporary housing options for released prisoners and ensuring more intensive monitoring—including home visits—for sex offenders under correctional supervision. It may be reasonable for offenders to bear a portion of assessment, supervision, treatment, and housing costs, to the extent that this does not delay needed services.
Summary of Agency Response:
In a letter dated January 12, 2005, Commissioner of Corrections Joan Fabian said: "As both a "survey" of the current challenges, and as a "road-map" to future reform, the Report is a very useful document." The Commissioner said that the report confirmed that state and local corrections agencies supervise a diverse group of sex offenders "with energy and seriousness." The Commissioner agreed with the report's recommendations for more consistency in sex offender supervision, treatment, and assessment, and she said there is a need for ongoing, independent review of supervision practices. According to the Commissioner, "The Report corroborates our view that the pace of improvements and innovation in sex offender supervision practice is bounded only by the availability of resources."
More Information
The Program Evaluation Division was directed to conduct this study by the Legislative Audit Commission in April 2004. For a copy of the full report, entitled "Community Supervision of Sex Offenders (05-03)", 129 pp., published in January 2005, please call 651/296-4708, e-mail
Legislative.Auditor@state.mn.us
, write to Office of the Legislative Auditor, Room 140, 658 Cedar St., St. Paul, MN 55155, or go to the webpage featuring the report. Staff who worked on this project were Joel Alter (project manager) and Joel Alter.